Donate Now
Top Bidders
krockit

$575

tlca158ab

$550

myb0c742a

$527

ab2655270

$475

js08612d8

$450

jj8efc524

$400

abe4c9344

$350

kh2887b29

$275

jk9777039

$251

wfe8b98f5

$250
See the doors. Bid to own. Support good causes.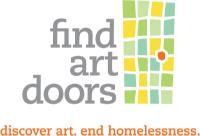 On October 24th, 2015, Virginia Supportive Housing will be auctioning the unique, beautifully designed and painted works from the Find Art Doors campaign to raise money for our organization, and Art On Wheels.

Give a little and get a lot in return.
Your participation is an invaluable part of our fundraising efforts and directly supports programs for these two organizations.
For questions regarding the auction, ticket sales, donations, etc. please contact connect@virginiasupportivehousing.org.