Live Event
Fri Sep 11, 2015
8PM - 11PM MDT
Home of Brian & Kathy Dolan
2770 E. Cedar Avenue Denver, CO 80209
Donate Now
Top Bidders
kkf25da88

$3,700

cba3c3fbc

$2,500

jsc5c3a28

$1,400

1234kids

$1,000

akroberts

$1,000

cwolf80206

$1,000

cdoehrin

$701

ls4e75181

$500

jrbcbda37

$400

bd259cff1

$320
SUPPORT
AFRICA SCHOOL ASSISTANCE PROJECT WITH OUR BIGGEST FUNDRAISER OF THE YEAR!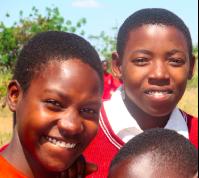 We are excited about our upcoming fundraiser that will be held on Friday, September 11 from 6-9 pm in Denver at the beautiful residence of Brian and Kathy Dolan. It promises to be a fun-filled evening with food, cocktails, silent auction and live African music! BUY TICKETS NOW
Our silent auction this year is filled with fantastic items, such as vacation homes, excursions and even a climb of Mt. Kilimanjaro! We are also excited to announce that this year's auction will be available both in-person and online. This means anyone can bid on our spectacular offerings, regardless of where you live or whether or not you can attend the event! Please help us broaden our network of supporters by inviting your friends to our online auction! CLICK HERE TO REFER FRIENDS
**Remember! Bidding begins September 1st at 8:00am(MDT) and ends at 9pm(MDT) on September 11th.
If you are unable to attend, please consider either making a cash donation and/or participating in our online auction. DONATE NOW
We have several amazing items to bid on this year - from vacation rentals in the Upper West Side - Manhattan, Vail, Steamboat and Telluride to adventures like Hot Air Ballooning, Glider Rides and a Climb of Kilimanjaro.
We also have several items that are exclusive to the Houston area - Abejas Boutique Gift Certificate, CAbi Wardrobe Consultation, Niko Niko's Gift Certificate, Interior and Graphic Design Services, and a Spa Teeth Whitening Package.
Please take moment to view all of our exciting auction items!
BID on original artwork by New York abstract artist, Eleni LaSenna
Check out her artwork here https://www.biddingforgood.com/auction/item/item.action?id=245311500
https://www.biddingforgood.com/auction/item/item.action?id=245311443
https://www.biddingforgood.com/auction/item/item.action?id=245311361