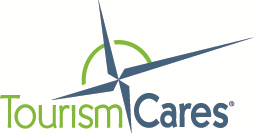 The Tourism Cares Silent Auction at the 2018 USTOA Conference and Marketplace
Phoenix, AZ
MOBILE & ONLINE BIDDING
ALL bidding for silent auction items will take place online.
You may access the auction from your laptop, tablet or phone by typing www.tourismcares.org/ustoa into a web browser. You do not have to download an app on your phone to bid. Register today to bid with a credit card and don't miss out: enter your phone number to receive alerts when you're getting outbid.
November 27th: All items will be available for viewing online. (We will upload some items early to give bidders an idea of our offerings; we appreciate your patience as we ensure all packages are represented fairly and all restrictions are clear.)
November 28th: Silent auction opens for bidding. You do not have to be present at the USTOA Conference to bid on the silent auction, but please read restrictions carefully.
November 29th: Silent auction closes at 8:30pm during the World Bazar event. A live auction begings promptly at 8:50pm for USTOA Conference attendees only. All high bidders will receive an email confirming their prize(s).
November 30th: A list of high bidders and items will be available for pick up at the Tourism Cares booth.
Live Event Details
Bidding for the Tourism Cares Silent Auction will occur ONLINE and will close on Nov 29 at 8:30PM. A Live Auction will follow at 8:40PM.
IMPORTANT INFORMATION:
PLEASE READ all restrictions before bidding on the item.
If you are a high bidder on a travel package, you must reach out to the contact listed on your prize letter or certificate once you are awarded your prize if you have any questions regarding your travels. Tourism Cares is not able to request changes or extensions on packages/itineraries/restrictions on high bidder's behalf.
If shipping is required, please note that shipping is not included in final bid price and some larger items (e.g. suitcases) are only available for pick-up on site.
For more information contact Paula.Brabants@tourismcares.org
Tourism Cares
Tourism Cares, a 501(c)3 nonprofit, unites the travel and tourism industry to positively benefit the people and places our industry depends on. We believe it's in all our best interest to support the destinations we depend on so that communities, travelers and businesses can prosper. Our members include leading travel associations and companies who we mobilize to use business as a force for good by convening, educating, and motivating all sectors to make a positive impact through travel. Learn more at www.TourismCares.org and @TourismCares on Facebook, Twitter and Instagram. #WhenTourismCares