Donate Cash
Auction Links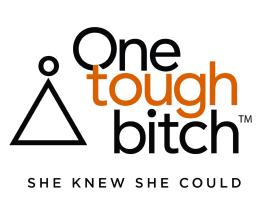 One Tough Bitch is getting ready to run an online auction fundraiser.
Starting on November 14, 2018, One Tough Bitch, a new female-founded community movement and lifestyle brand inspired by 2-time cancer survivor Shelly Fisher's amazing story will be auctioning off unique, one-of-a-kind jean jackets that have been designed by local and nationally-known artists. Net proceeds will be donated to Give Her Camp, a non profit organization designed to send deserving women on a weekend-long, life-enhancing Campowerment retreat, giving her a chance to re-ignite her life.
**IMPORTANT UPDATE: Campowerment was one of the casualties of the California fires. Everything they had was lost. They will rebuild that world with the support of their community and help from this auction.
Please note that all net proceeds will go to supporting Give Her Camp and the rebuilding of Campowerment. We deeply appreciate your support for these amazing organizations that support women.
You are More Powerful Than You Ever Think Possible
Not all superheroes wear capes, which is why we launched our OTB jean jackets. We designed them with the hopes that when it's on your shoulders, you feel powerful and protected by what the symbols represent. And you're reminded of the hero you have inside you.
To celebrate our company's exciting launch, we've invited 20 local and nationally-known artists to design OTB jackets, all of which will be auctioned off in support of our giving partner, Give Her Camp.
When you bid on or purchase one of these exclusive artist-designed jean jackets, you're getting a completely one-of-a-kind masterpiece for yourself or someone very special. And you're helping send deserving women on a weekend-long life-enhancing Campowerment retreat.
**Due to the need for Campowerment support we have added additional designed jackets and jewelry to the auction. Every purchase will help Campowerment start to rebuild their camps designed to support women.
Follow us on media @OneToughB and join the @OTBSisterhood
About One Tough Bitch
MISSION STATEMENT
Sometimes life doesn't give you a choice. When you're faced with a physical or emotional challenge, it's often followed by loneliness and fear. Even though others can empathize, at the end of the day, the march to the other side is solitary.
In the midst of the greatest challenges and the ones we face on a daily basis, we can easily forget who we are and the strength we have deep within us. OTB products are something tangible to hold onto. A reminder of your inner power.
We hope you'll join our community and movement to support and remind women that they have the power to make it through another day. Even when we get knocked down, we always have the power, given time — no matter how long it takes — to stand back up.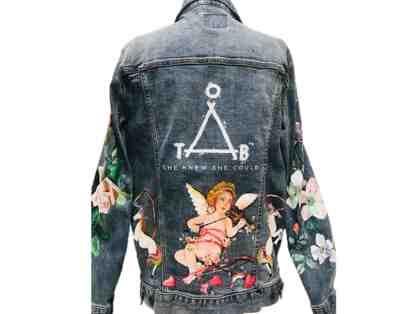 Carol Powers Gordon Jacket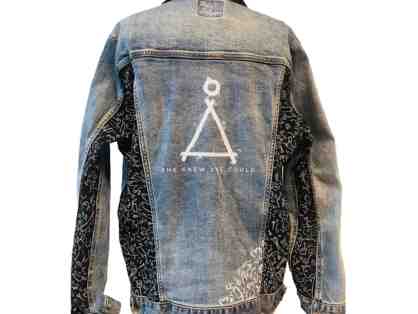 Meg Saligman Jacket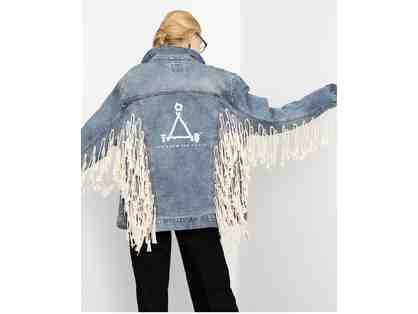 a-Trevor MacLeod